So you caught the latest runway show and you likely thought to yourself: "Yup, that's what I'll wear to work tomorrow"- NOT! Well, as inspirational as runway show are, they are certainly not conceived for work! That doesn't mean you cannot pull off those same trends in an office-friendly look. In this blog post, I wanted to show you  how to wear trends at work!
It's simpler than you think ladies. All you really need to do is find a more subtle variation of a trend you saw on the runway. This way you can turn your look into an exciting one, without risking judgmental glances from co-workers. Take bell sleeves for example! You can find tons of adorable work-appropriate blouses with a slight bell sleeve that look just as fashionable as on the runway. I picked this beautiful frill coloar blouse from Tristan, which I paired with another trend: the tied front plaid skirt. Since the blouse is a neutral, it complements the skirt and picks up the black in the plaid pattern. The bell sleeves are not overpowering & they don't compete with the tie front detail of the skirt. I finished off the look with a bootie to give it a tiny bit of edge, but you could totally wear a pump if you feel more comfortable.
Overall, it creates a beautifully cohesive Fall look that you can easily wear as you transation from Spring. If you work in a more conservative envirnoment, you can opt for a mid-knee plaid pencil skirt instead. The devil is in the details – trully, if you focus on even one detail, your person style will be right on point. Play around with trends; you don't need to adopt them all, just go for the ones that work for you & your body type. And remember, fashion is not scary, it's just a language that needs to be interpreted the in right way!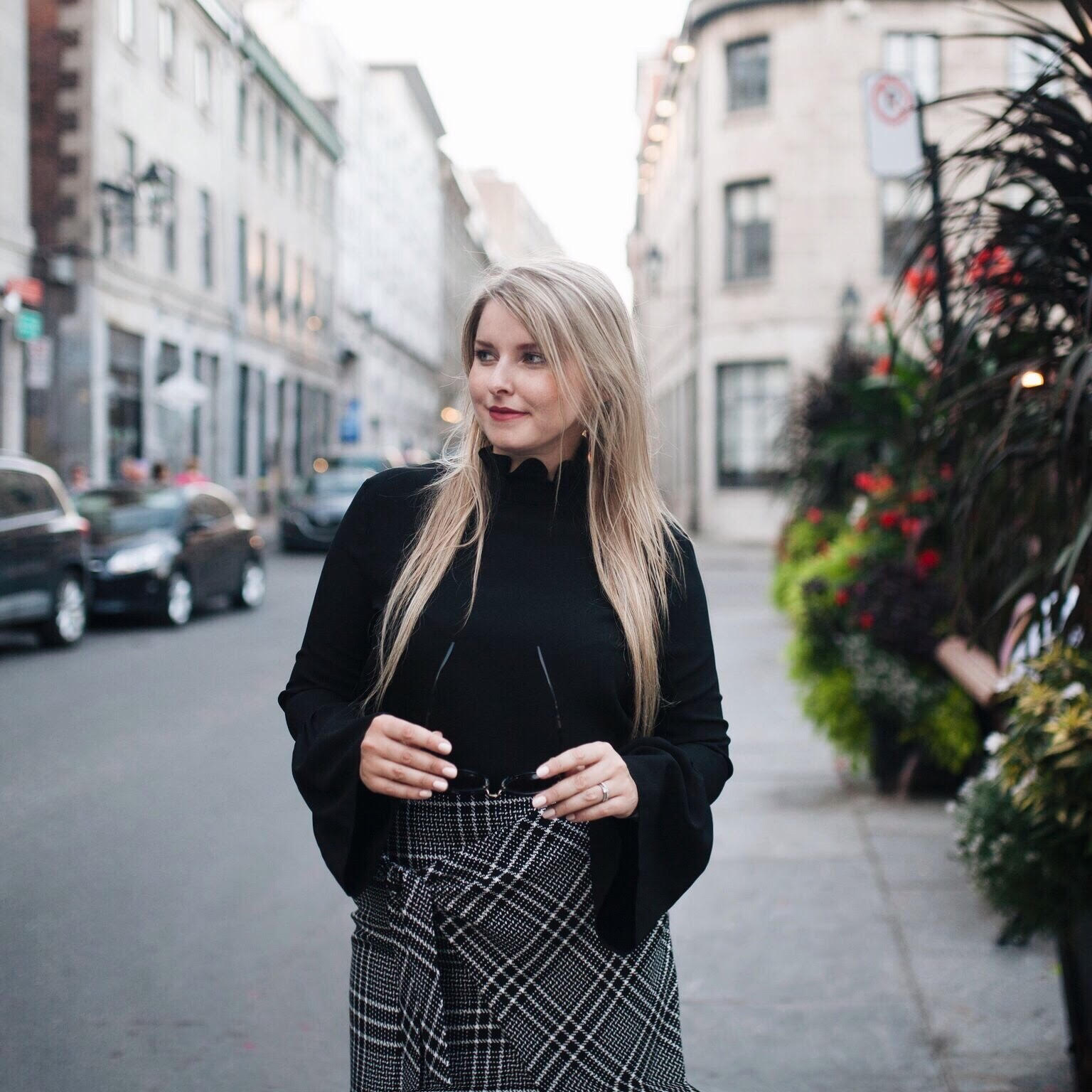 Kisses,
WCX