Holiday Shopping is officially upon us, but #whypayretail? On sale is always better! Premium Retail Group is hosting one of the infamous sales ladies! This time around, featuring brands like Esprit, Guess, Marciano, Puma, and more! I was lucky enough to pre-shop the sale in order to give you a better idea of what you can expect. I felt like a kid in a candy store and I grabbed so many pieces that I was not able to carry them into the fitting room – true story. Gorgeous pieces at extremely low prices. Here are the details on the sale & all my finds! On the picture above: I picked out two Puma sneakers with lace up for $50 each (one beige and one burgundy).
Brands: PUMA//ESPRIT//GUESS//MARICIANO up to 80% OFF
Dates: NOVEMBER 15-19
Times: Tue – Wed: 11 AM – 7 PM // Thur & Fri 11 AM – 9 PM // Sat-Sun 11AM – 5 PM
Address: 4344 Garand Ville St. Laurent, H4R 2A3
Fore more info, check out the FB event: https://www.facebook.com/events/876486239186058/
Esprit Sweater Dress: $25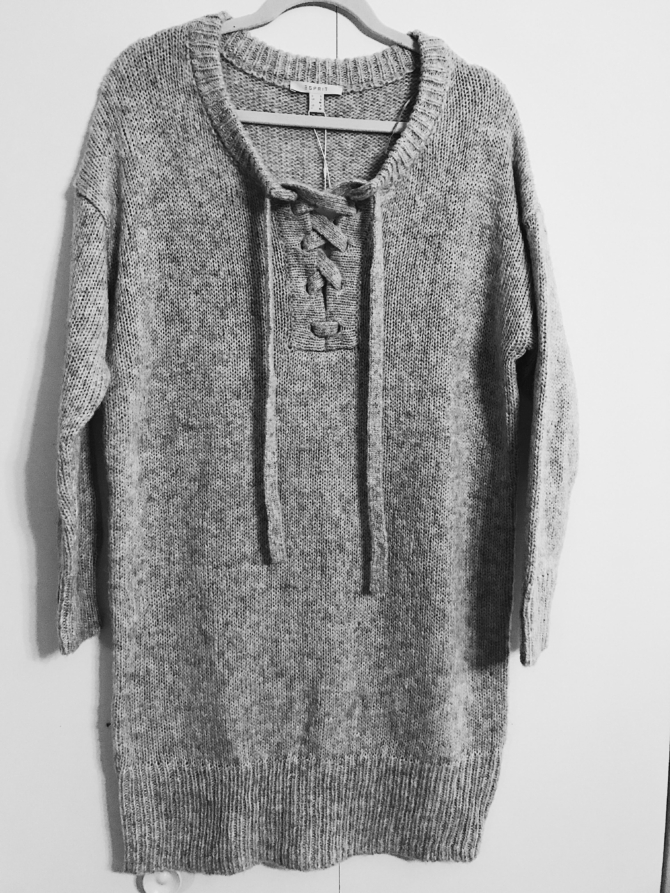 Guess faux fur bomber (original retail $448)- now $50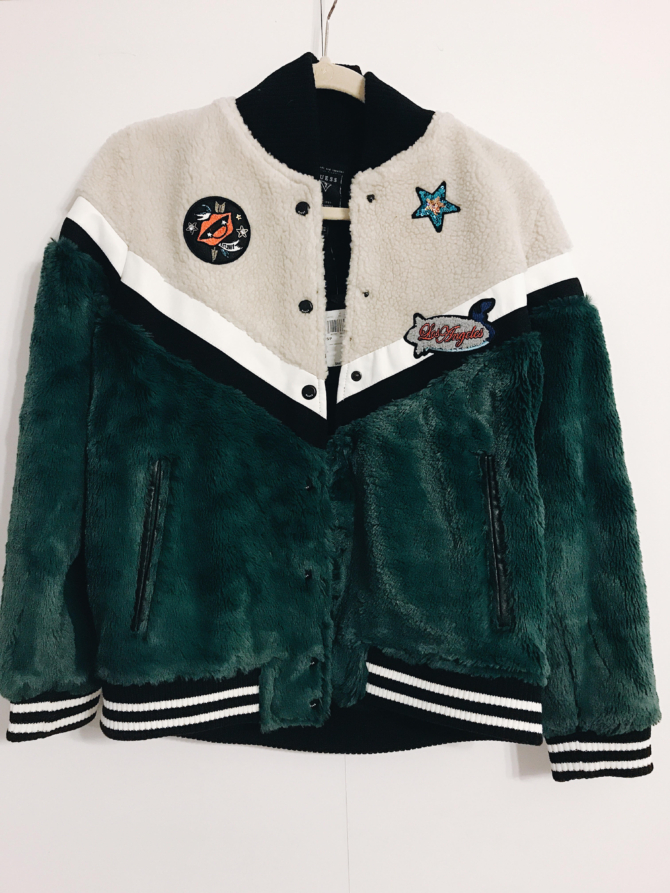 Guess sparkly dress (original retail $128) – now $30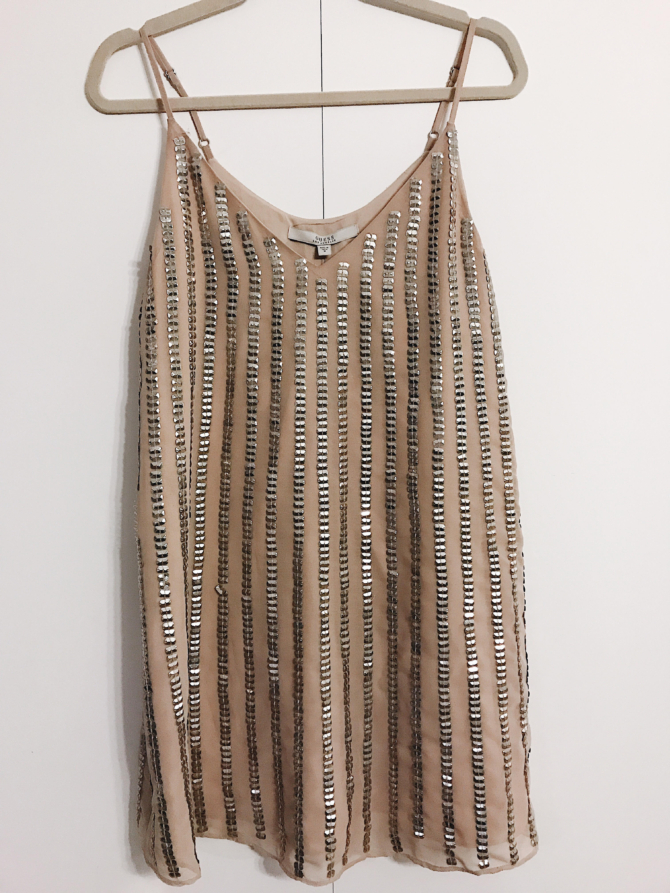 Mariano striped top (original retail $138) – now $25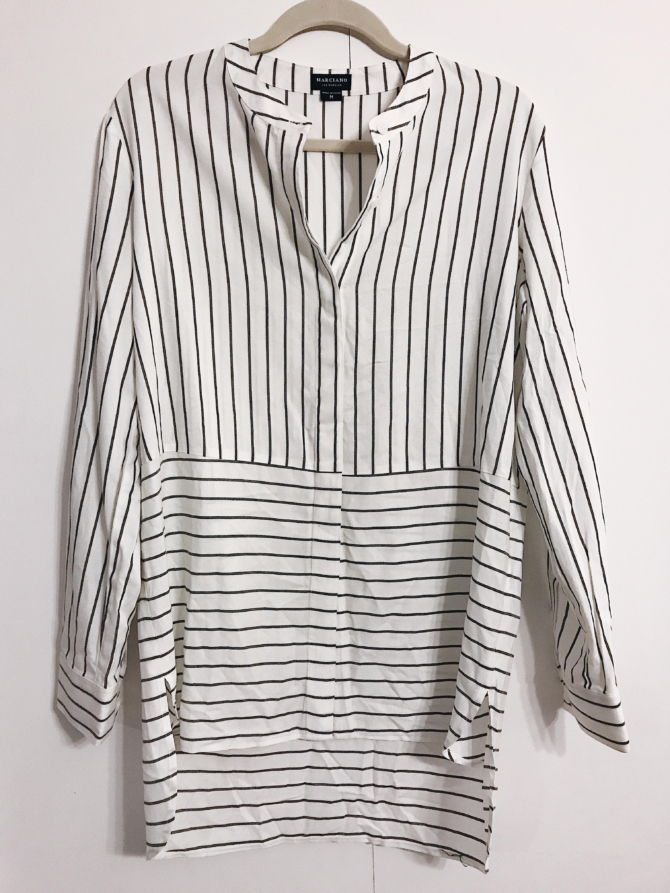 Marciano velvet blazer (original retail $278) – now $40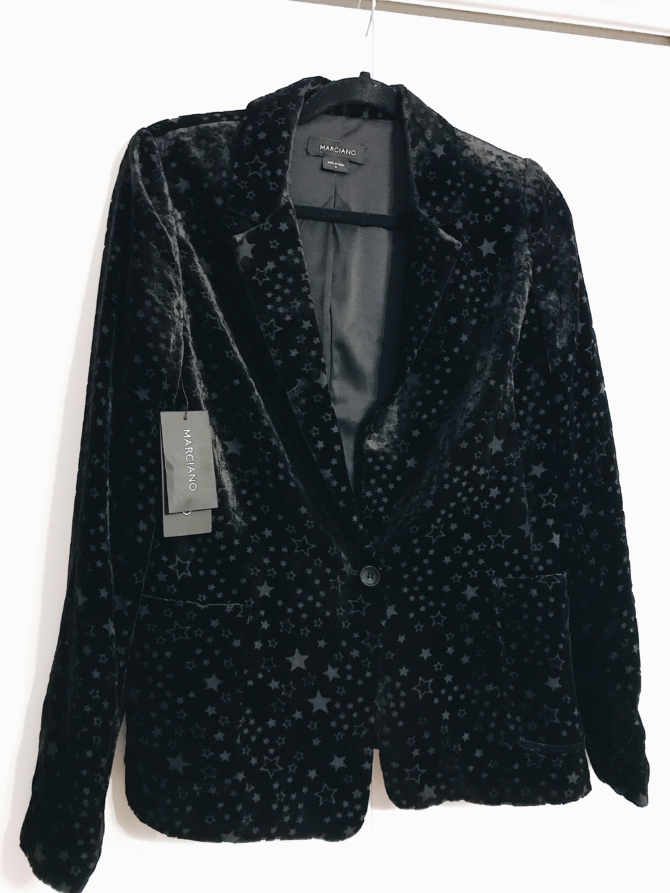 Marciano paisley blouse (orignal retail $128) – now $25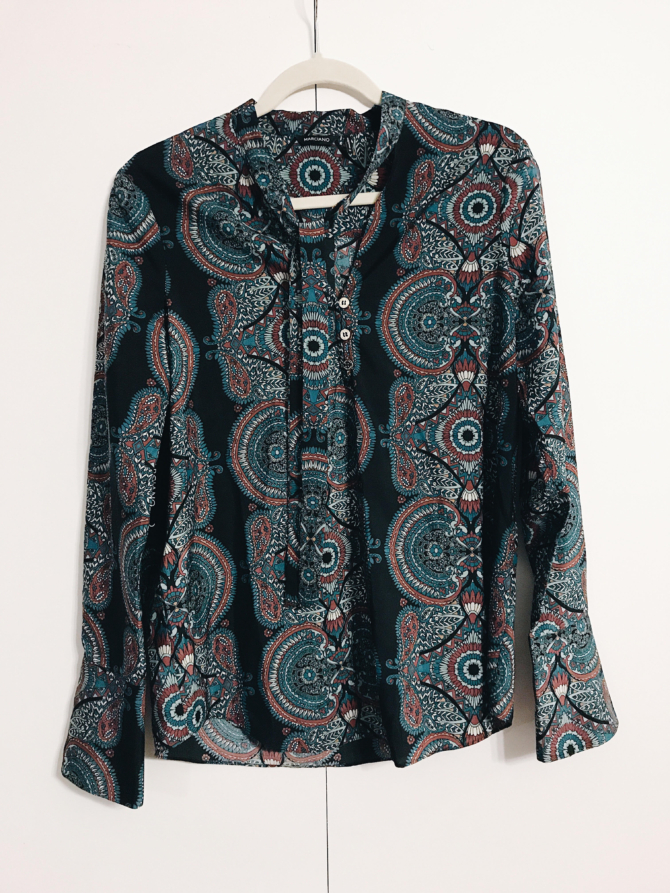 The warehouse is very nicely organized and clean &  there are fitting rooms at the back!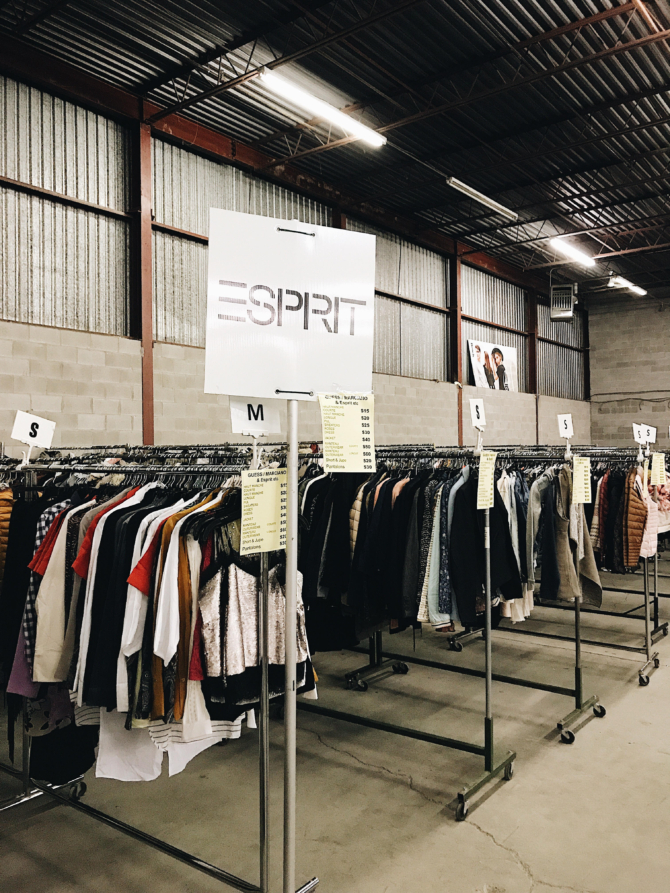 Huge selection of sneakers in all sizes: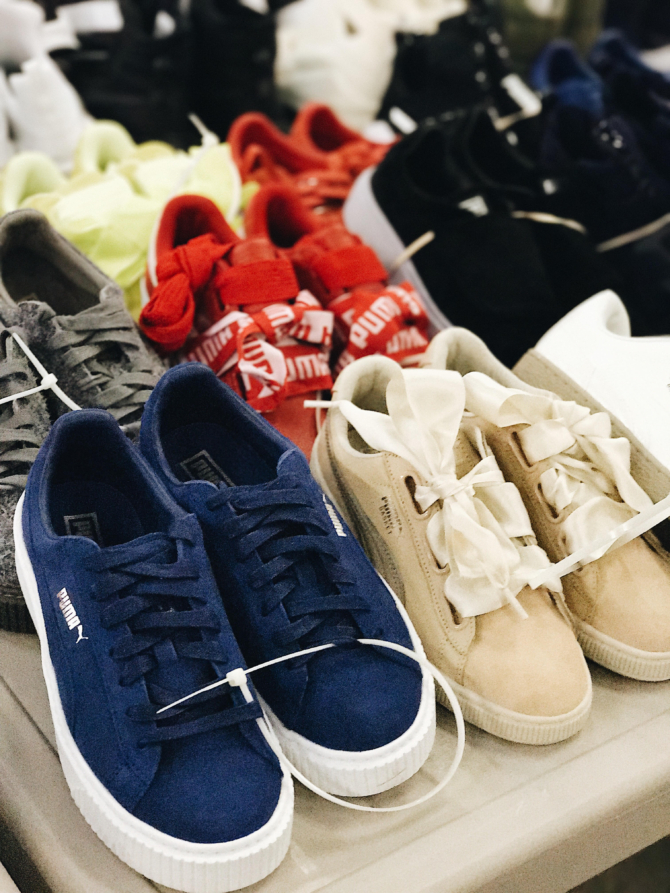 Kisses,
WCX