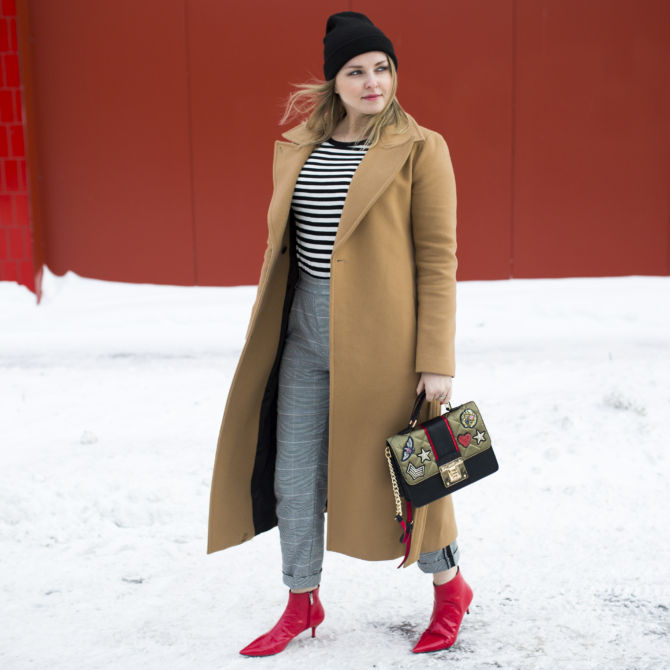 Why is everyone so be scared of mixing prints & patterns ? Stipes & plaid blend so nicely together, it would be a crime to not give this combo a go! Don't worry, you'll still look professional and polished at work. You will stand out, but in the best possible way! I paired the look with a camel jacket (a timeless classic) and gave it a little bit of street credit with an embroidered miliary bag, a red bootie & a beanie.
When it comes to mixing prints & patterns, there are a few rules to follow, but once mastered, it's quite simple. Here is what you need to know (consider it to be a little cheat sheet, a 101 on mixing prints & patterns):
1- Think of stripes as neutrals. No a stripe is not a neutral, but trust me, stripes go with any print or pattern: plaid (as featured above), florals (of any kind, seriously) & polka dots.
2- Choose a family of colors and stick to it. In the outfit above, I chose to stick within the greys, blacks and whites – in other words, the neutral colors.
3- Try to pair a large print with a small print. For example, go with large stripes in the top and smaller stripes in a skirt, a trouser, or a coat.
4- You can even do the same print one on top of the other, but try to go with a different color. For example, a blue stripe & a black stripe, or a camel leopard print with a blue leopard print.
5- Think of textures – these will help you break down the two prints or patterns. For example, pair a tailored jacket with a flowy dress.
What do you think? Will you giving mix & matching a try? I would love to see your own spin on prints!
Outfit details: Top: H&M stripe long sleeve t-shirt // Pants: Zara plaid trousers // Coat: Mackage camel wrap coat // Booties: Zara red booties // Bag: Aldo military handbag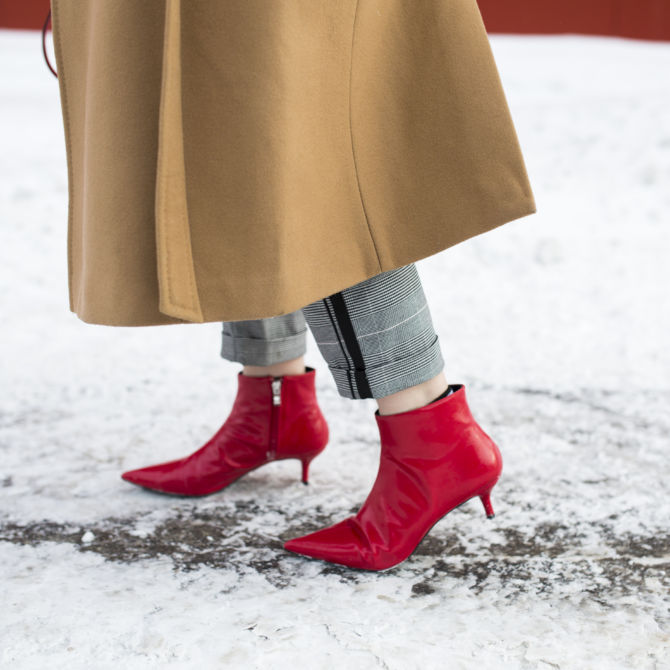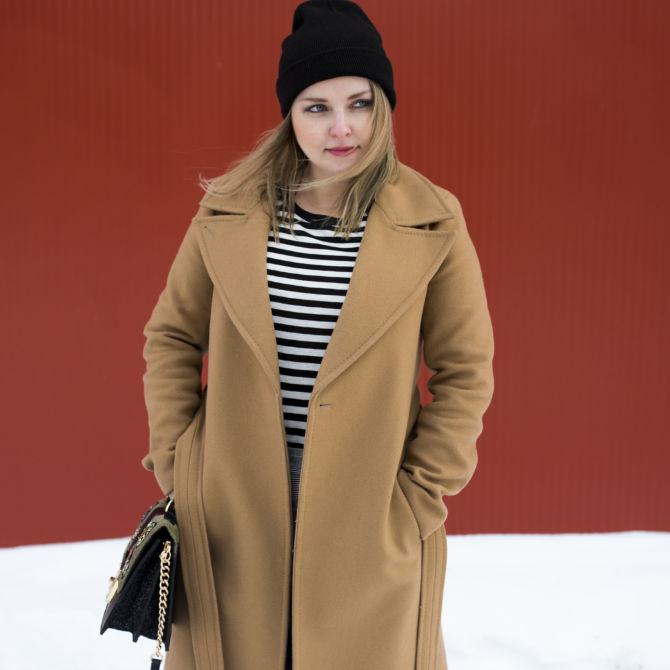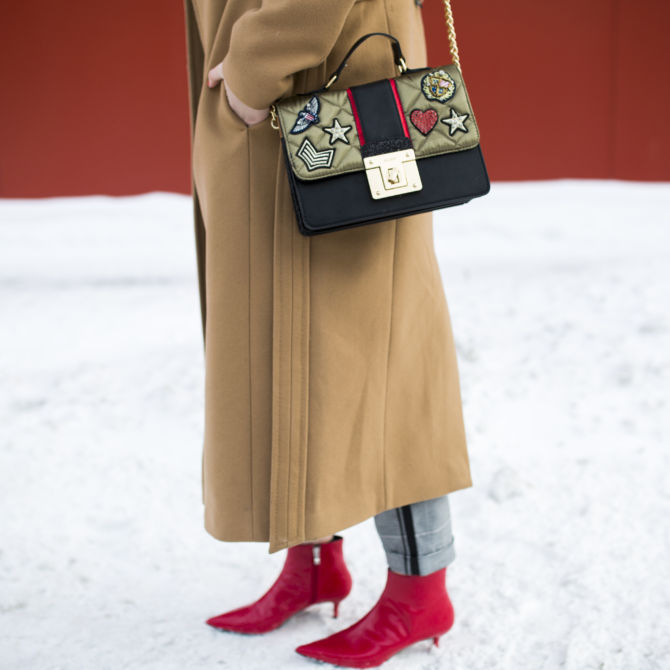 Kisses,
WCX