Windowpane is just as trendy for men as it is for women this season! Different cuts of course, but same idea. This windowpane shirt is perfect to dress up or dress down an outfit. My working gent paired it here with beige pants & sneakers for a casual look. Pair it with navy or black trousers, throw on a blazer & accessorize with a bow tie for a dressed up look! Easy :)
We took these pics at the Grand Canyon, which I told you all about in a previous post HERE. Below (last pic) you can see some of the stunts he tried to pull (crazy sees crazy does :P lol)! Can't stress enough how much we loved the Grand Canyon!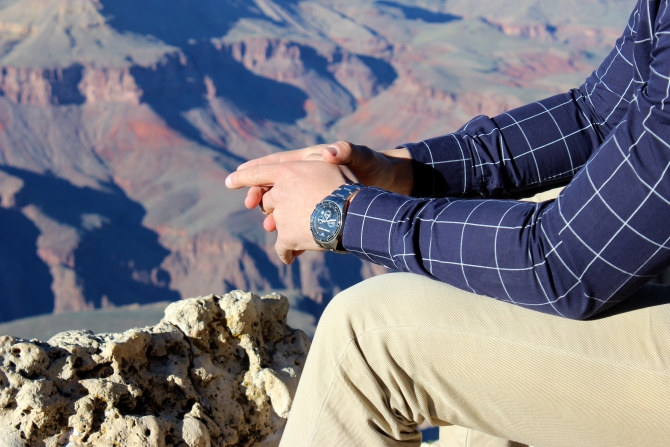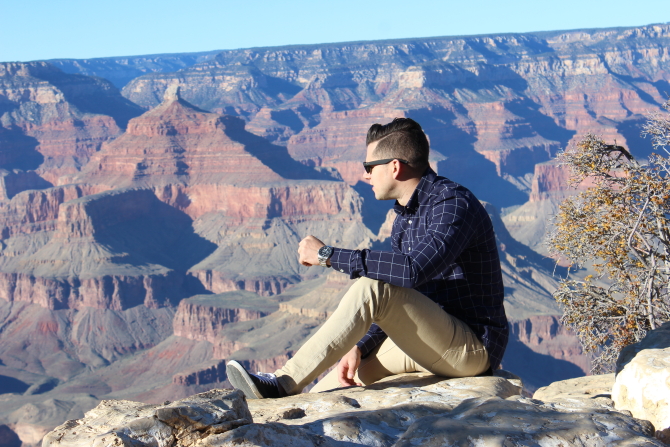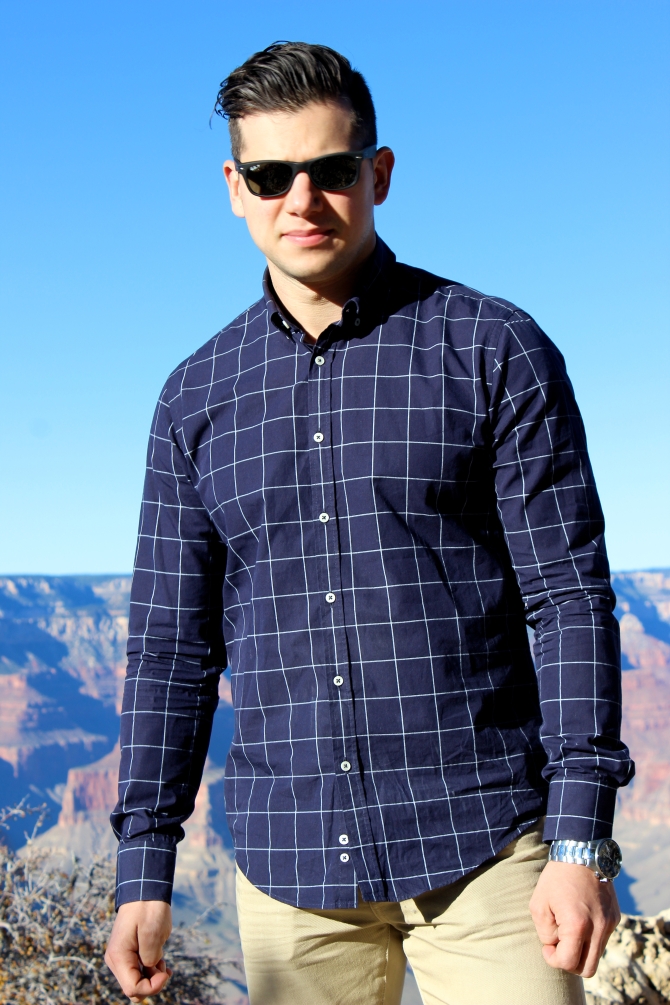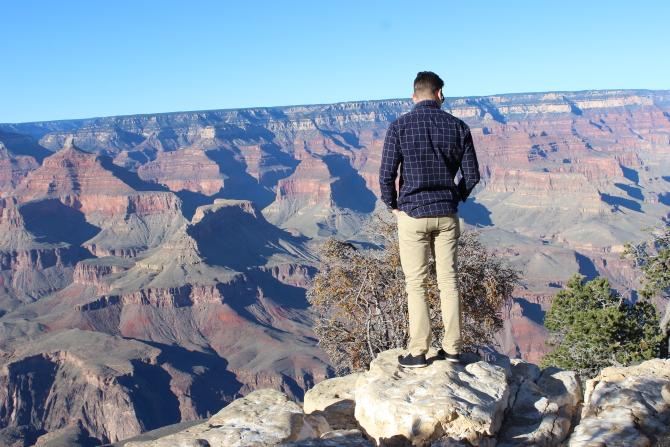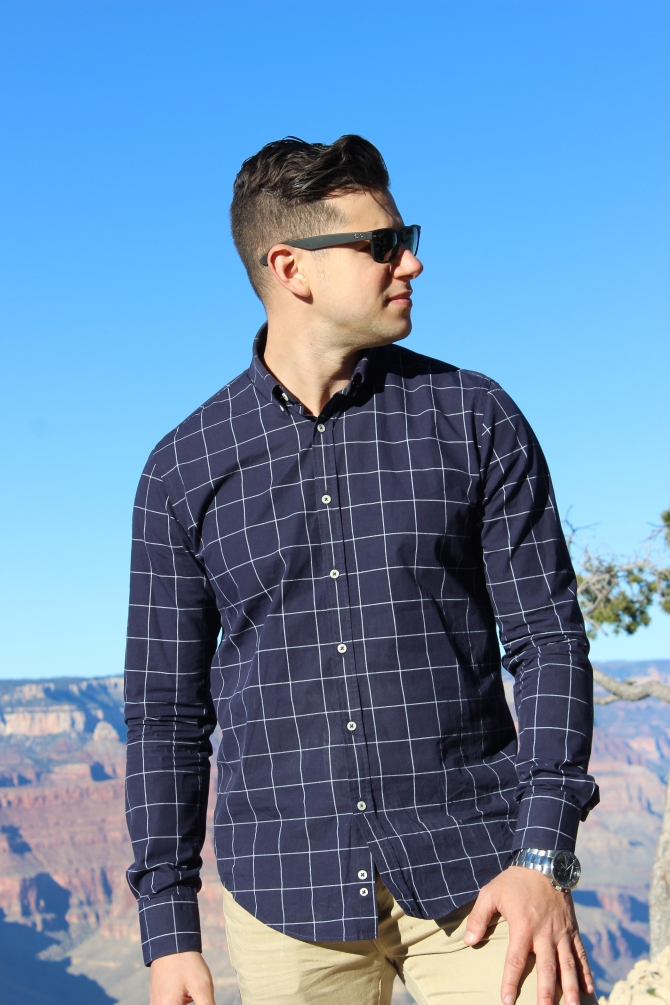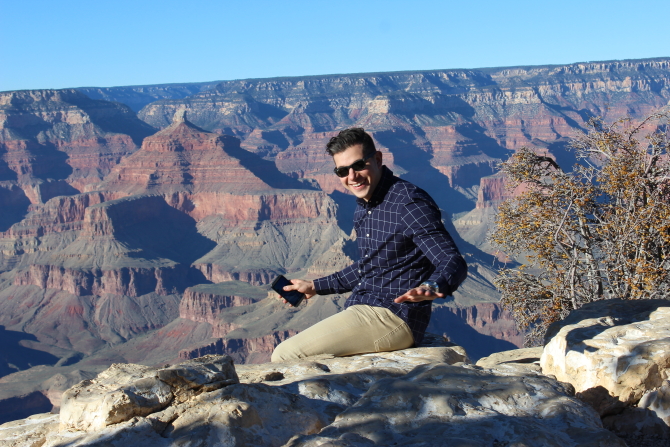 Outfit details:
Zara windowpane shirt (similar: W.R.K 'Healy' Trim Fit Windowpane Check Sport Shirt- Nordstrom
)
Zara beige trousers (similar: Vintage 1946 'Military' Relaxed Fit Chinos – Nordstrom
)
Zeds sneakers (also awesome:Men's Lacoste 'Lerond' Sneaker
)
Emporio Armani Stainless Steel Bracelet Watch
Happy Monday guys!
Kisses,
WCX & WCG