March – yes, I know, a little early to be expecting warmer weather right? But, wasn't it officially the 1st day of Spring March 20th? I mean, the spring cleaning is done, the spring clothes are out and my husband and I are perfectly matching in these adorable Point Zero jackets – expectations are high, where are you Spring?!  How are you guys feeling about the weather? Am I the only one complaining? Maybe it's b/c I went to Orlando, FL for work last week where it was +25C and I was wearing light clothes & I got kind of used to it. So, the weather seems to be depressing me a little more than usual, haha. But, I have faith, soon I can sport this light and comfy outfit on the weekends!
Outfit details:
HERS:
Coat: Point Zero Trendy Slim Fit Ultralight Jacket /Pants: Point Zero faux leather leggings/ T-shirt: Dynamite Slogan T-shirt
HIS:
Coat: Point Zero Trendy Ultra Light Bomber Jacket
P.S. USE CODE: ANNAP20 to get 20% off the new Point Zero Collection !!!
Photo credit: Diana Budacki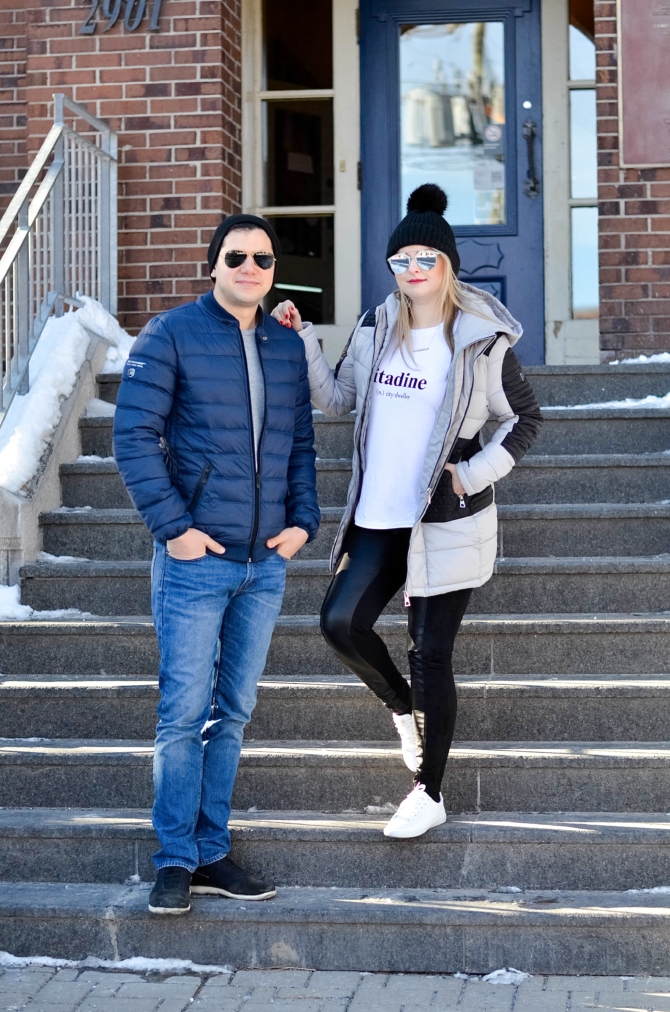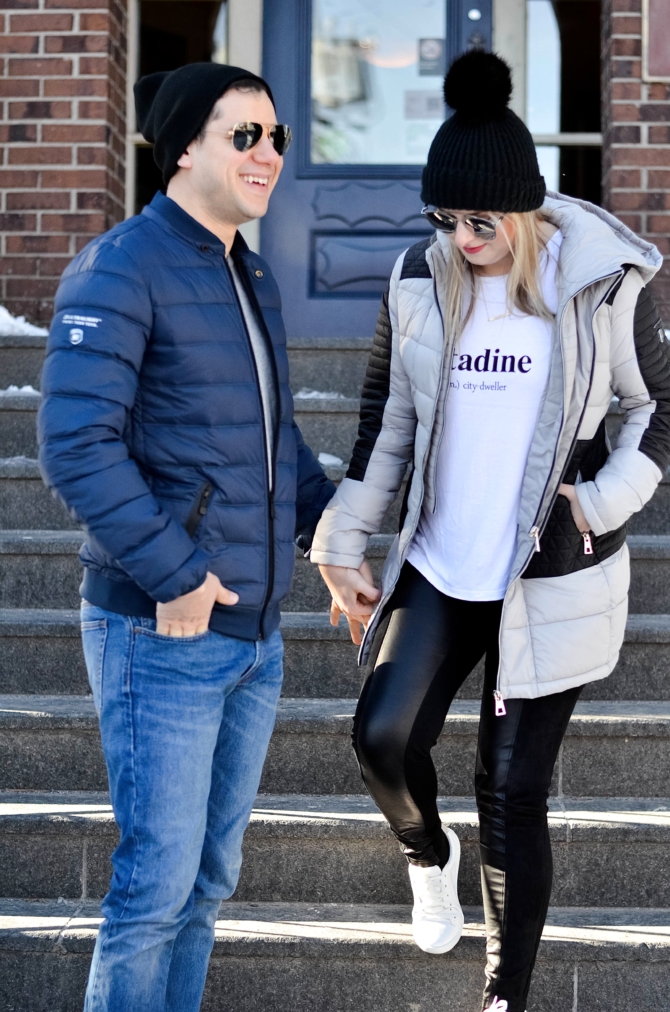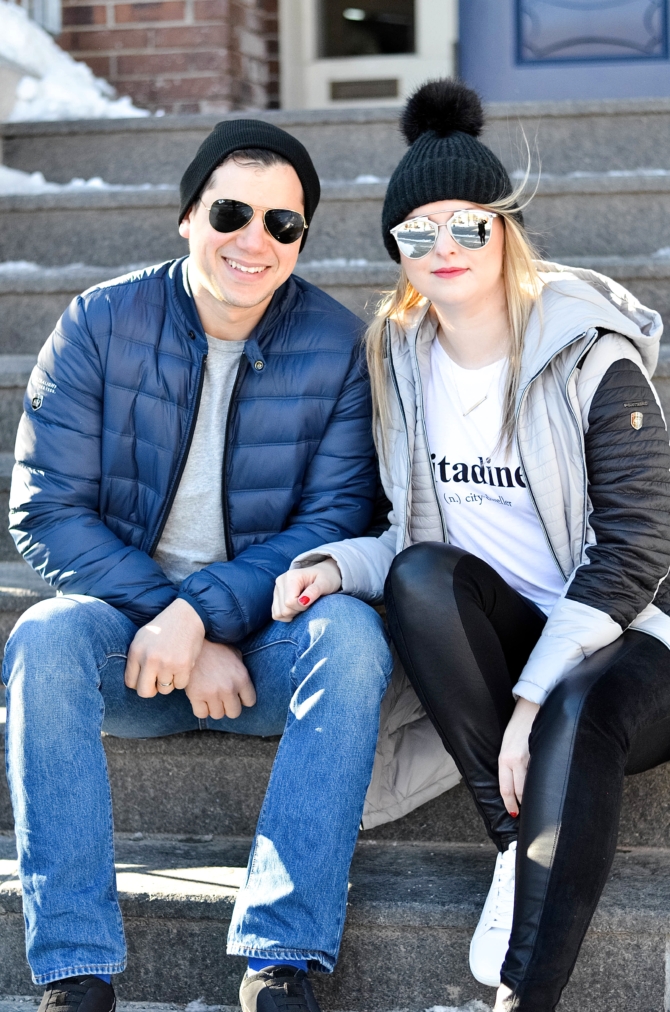 Kisses,
WCX