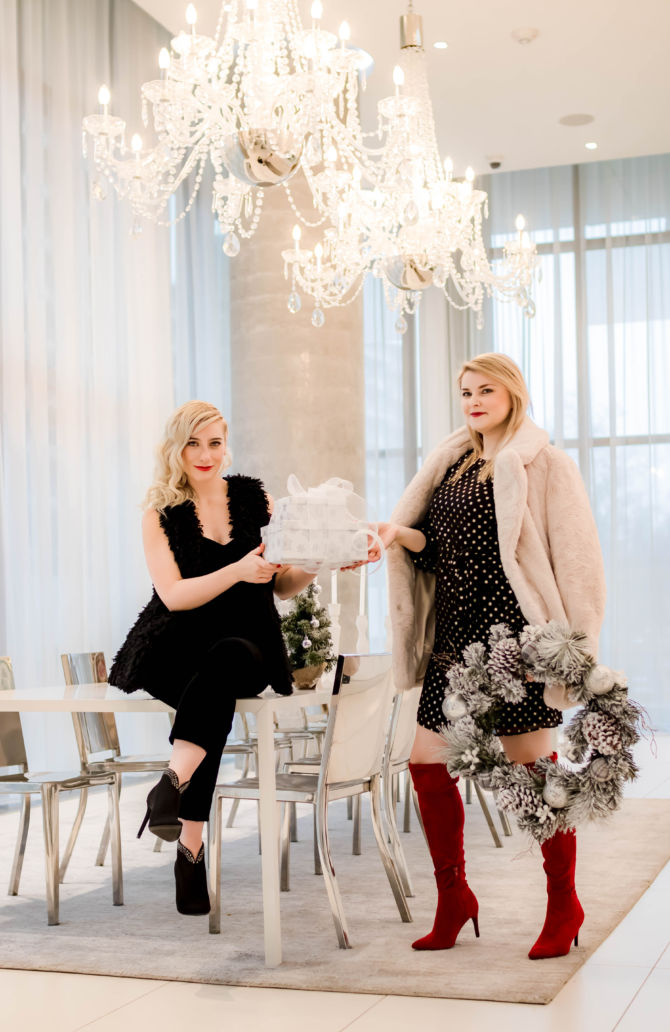 You RSVP'd YES to the office Christmas Party and now you have a dilemma: "What do I wear?!" So for a typical Christmas Party with family and friends you'd either go for an ugly Christmas sweater or swing to the other side of the spectrum and dress like a disco ball – b/c why not right? Well, an office Christmas Party calls for a little more chic than a sweater, and definitely a lot less sparkle & sequin. To inspire you, Annika & I decided to put two different looks together from Le Chateau that you can easily wear to that office party, but which are timeless and stylish, so that you can re-purpose them for a party with family & friends. In addition, I thought it would be helpful to draft a quick list of reminders of what to do or not to do during a work affair!
What to wear or what not to wear:
There are a ton of options of what you can wear to a Work Christmas party, the most important thing to remember: keep it classy. You can opt for a dress, jumpsuit, skirt & blouse combo or even a chic suit! If you do go for a dress or skirt, I recommend that it hits close to the knee (not too short). In terms of fabrics, don't be afraid of lace or velvet – both are modern and stylish, yet very chic & classy. It's best to stay clear from loud fabrics like sequin & too much shimmer. Color wise, black is always a popular color for Work Christmas parties, otherwise red is always big around Holiday season! Truthfully, you can't go wrong with the color, unless is a fluorescent yellow, I would stay clear of it -haha. In terms of shoes, you can have fun! The latest trend is Holiday boots, so opt for a feel or a flat – also, it makes it easier to be in and out of the party, without having to swap shoes.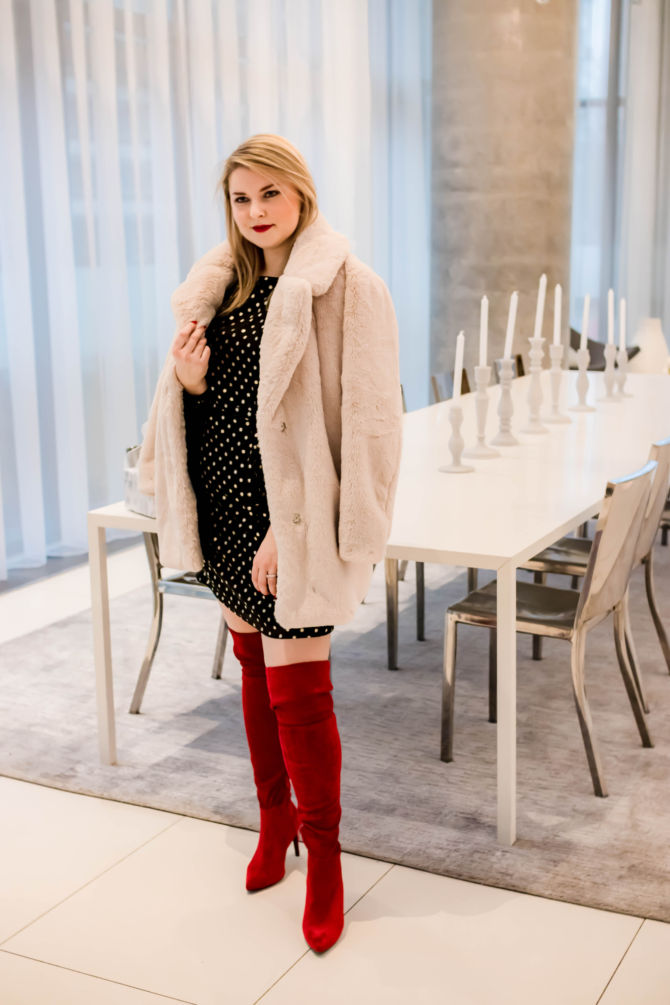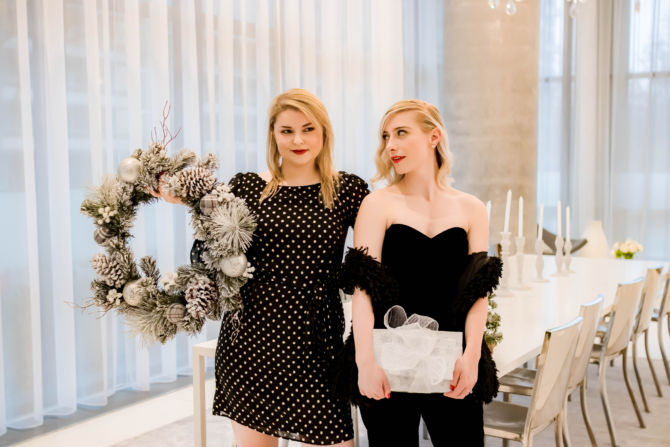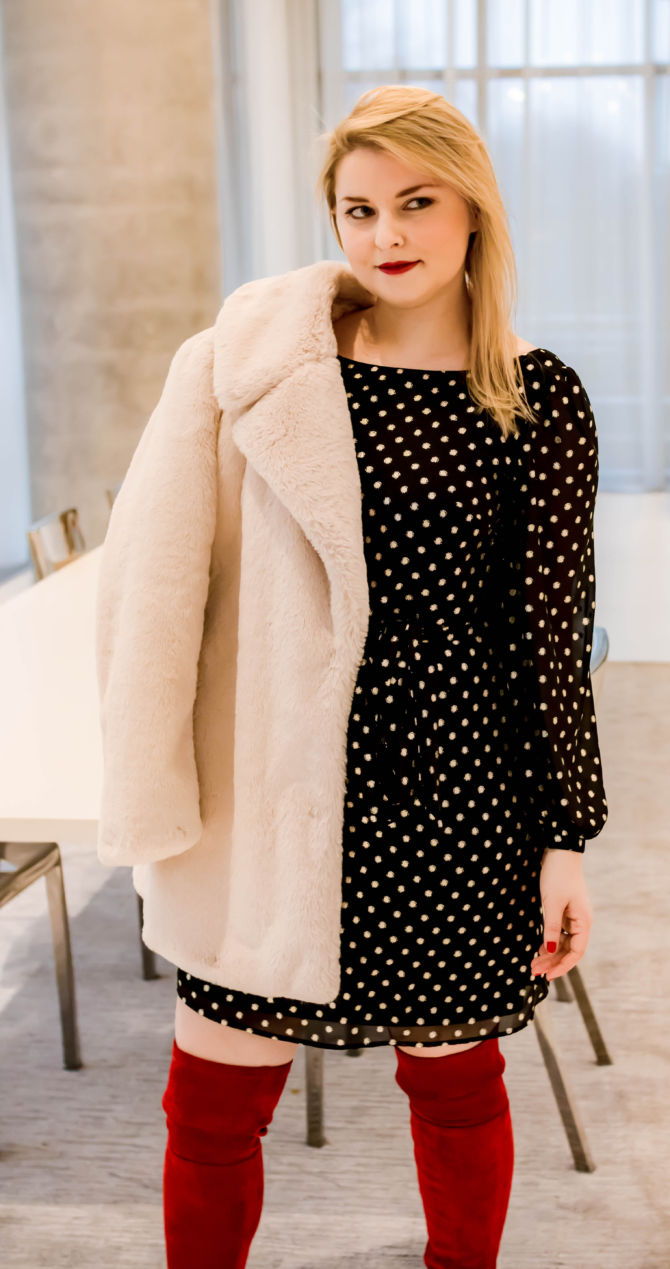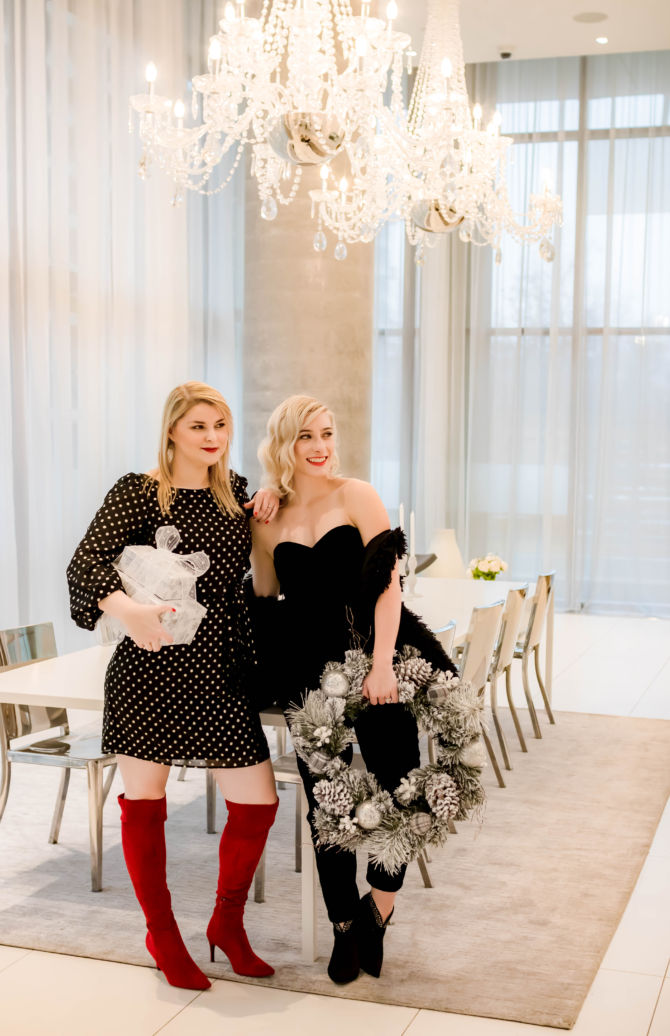 To do or not to do :
Aside from the attire, there are other important considerations regarding the Work Christmas Party.
1- This event is an important work function & you should definitely make an appearance. You want to send a message of appreciation to both your team and your employer. It's also a great way to connect with your colleagues & build some lasting relationships.
2- Drink responsibly: Make sure to eat enough food before consuming alcohol and try to limit the amount of drinks to 3 max. Sometimes, under the influence, we might act without thinking and we don't want to be the subject of office gossip the next day.
3- Weight your words! Work can get difficult at times, for various reasons. You don't want to be caught complaining about it to your fellow colleagues with your boss standing right behind your back. Instead, use this time to get to know your colleagues by talking about their interests instead of work!
And of course, have fun!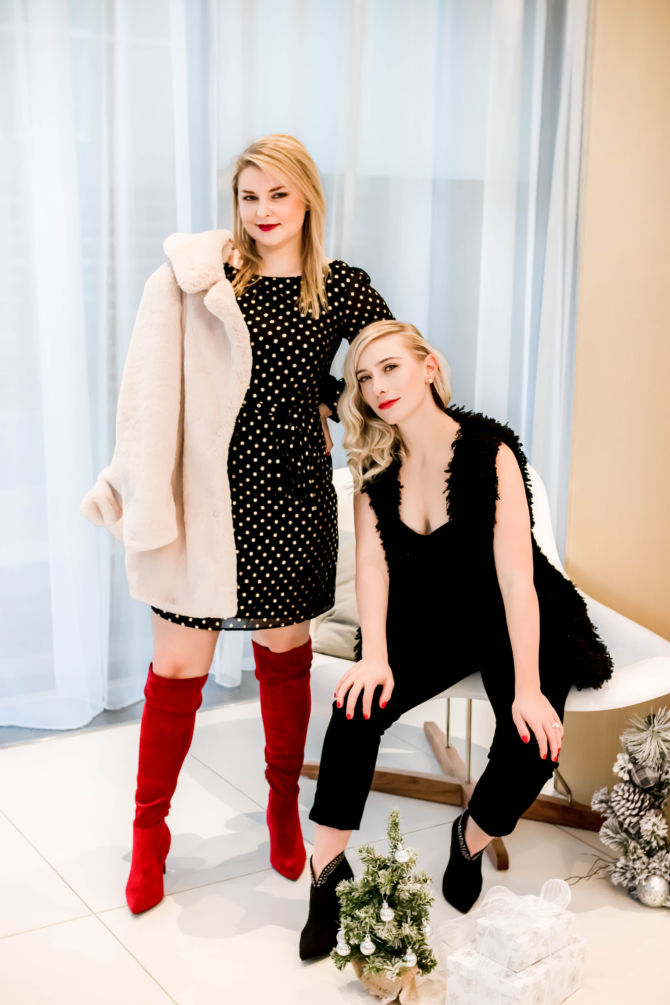 Photo credit: Warren Cleland Photography
Kisses, 
WCX