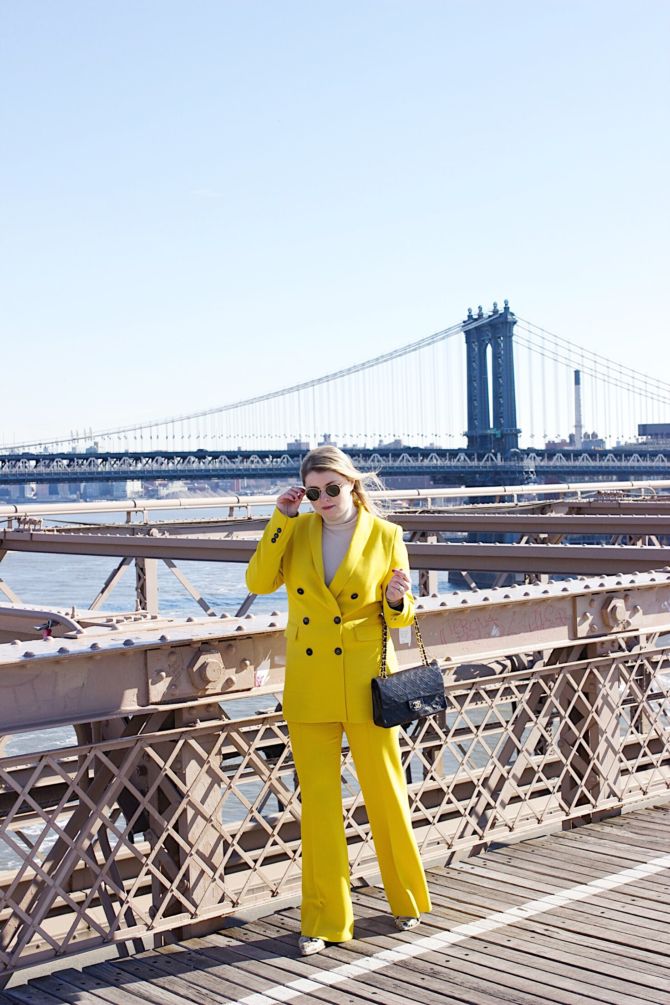 I must admit, it was pretty much love at 1st sight with this Zara mustard yellow suit. Yellow being a HUGE trend this season, it was a must for this NYFW outfit Day 3! The blazer is double breasted, perfectly structured and it pretty much fits like a glove. The wide leg pants make the legs look long for days! Both pieces can easily be mixed and matched to create a ton of fun looks. The blazer can be worn with jeans, trousers, skirts or even dresses. The pants can be mixed with a white blouse, a blue sweater, a leopard shirt, and so on.
It was cold, so naturally I decided to wear this nude turtleneck I actually found at C21 in NYC and I layered the look with this Tommy Hilfiger wool coat (old – could also work with this stunning MKT Studio Sherpa Coat from Shopbop)! To elevate the outfit, I added this Chanel 10" Shoulder Bag from Shopbop! A classic never goes out of style, so this bag was the best investment I have ever made + it goes with everything ++ quilted bags are all the craze this Spring! It was a big splurge, but I never regretted this purchase. A Chanel bag is like fashion real-estate, it only goes up in value!
Finally, to add some flare, I chose these amazing snake print Dreliwia ankle boots from Aldo, which not only completed the look perfectly, but they are also extremely comfortable and made it really easy for me to move around the city from show to show and to take pictures in Dumbo, Brooklyn. And of course, for a sunny day, Ray Ban round sunglasses are a must (plus, they make an outfit look ultra cool – got mine from Shopbop, about 2 years ago and still loving them)!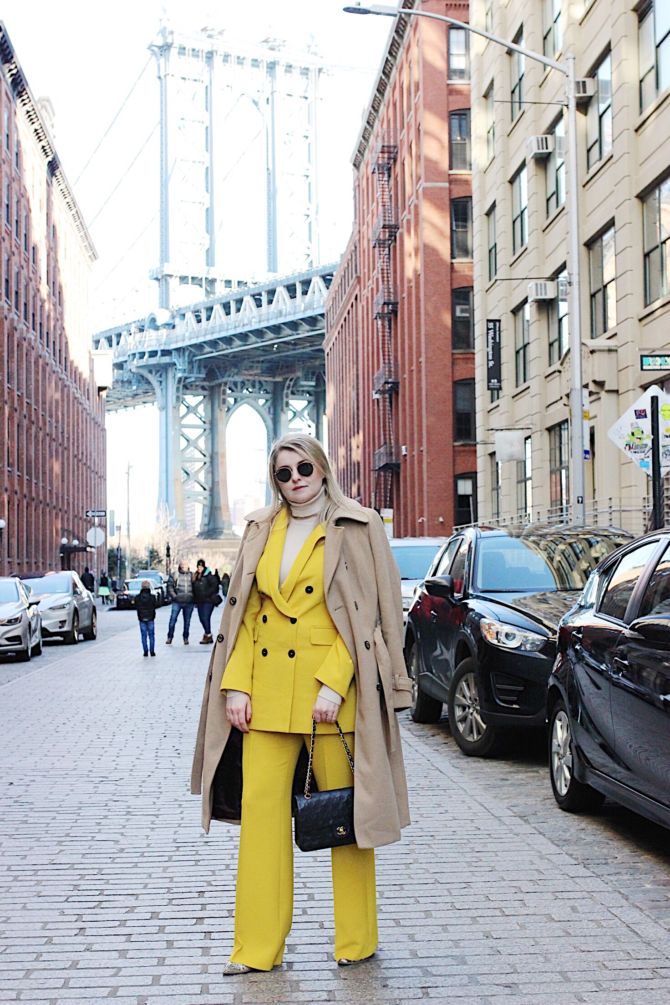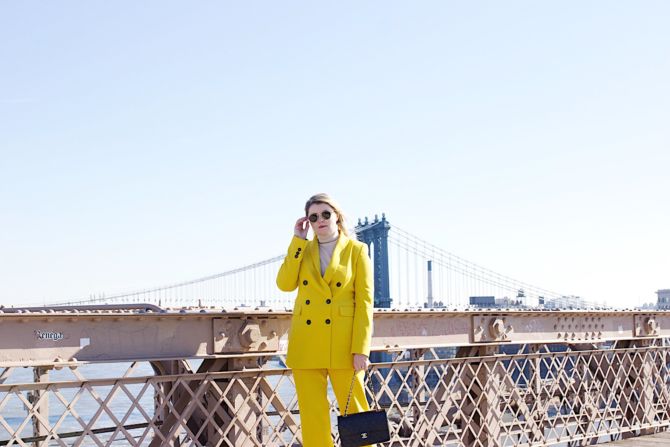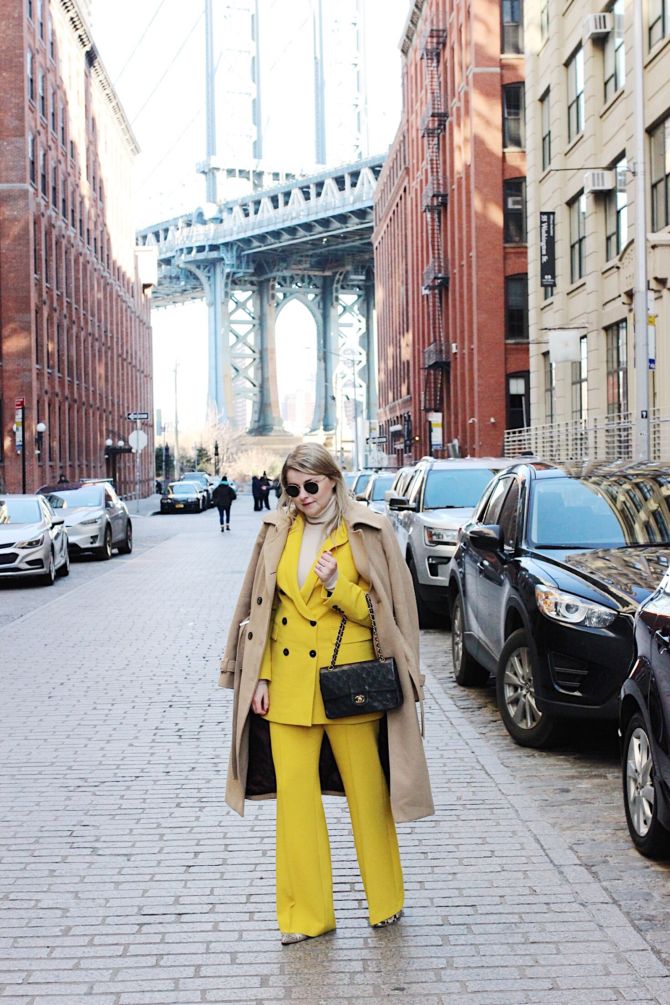 Kisses,
WCX