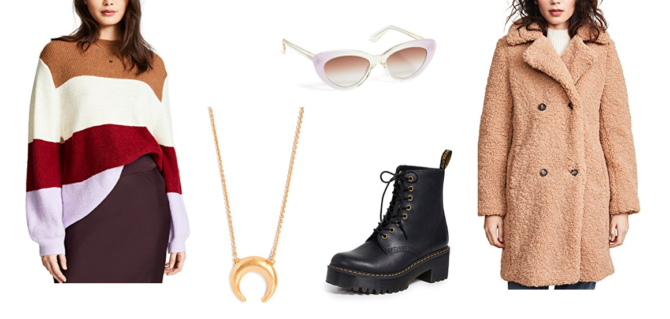 O.M.G! I just got news that the Shopbop Sale is being extended until March 3rd! So, if you're still thinking about some of those pieces, you have a little bit more time to grab them ;) I was actually thinking of adding a few things to my cart to wear now, b/c it's still SO COLD in Toronto & I'm having some regrets about not getting certain stuff. So, here is what I will be buying:
1- Moon River Colorblock sweater
2- MKT Studio Madime Sherpa Coat
5- Madewell Crescent Pendant Necklace
Don't forget to use code GOBIG19 at checkout to get the discount!

Happy Shopping!
Kisses,
WCX